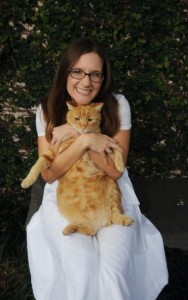 My name is Kathryn D. Hobgood Ray. Eddie "Snoozer" Quinn is my distant relative…. a great-great uncle through my dad's side of the family. I'd been hearing about my guitar-playing relative, who was supposedly hot stuff, all my life, but never realized how significant Snoozer Quinn was until I was in my early 20s and started realizing that people outside of my family knew him, too…
My bandmate in Shreveport, Steve Howell, who has an encyclopedic knowledge of early country blues and jazz artists, gifted me a photograph of Snoozer Quinn and Louis Armstrong one day, and it set off my curiosity to learn more.
In 2004, I started graduate school at Tulane and my professors encouraged me to pursue this topic in research, and said it would be a real contribution to jazz history. After several years of research, I am so excited about what I've uncovered and I am Snoozer's biggest fan. He made significant contributions to the development of solo jazz guitar (which is the subject of the master's thesis). My dream is to share Snoozer's story and his music with the world.
I was born in Bogalusa in 1977, a third generation native of the "Magic City." It's called that because it changed (like magic) from a frontier-like lumber mill site into a full-sized city seemingly overnight sometime around 1912. Snoozer was born in nearby McComb, Mississippi in 1907, and his family moved to Bogalusa in 1911.
This project has been enriching in so many ways, including helping me get to know my birth place and distant family. It's been A LOT of fun exploring all corners of this state as I chase the ghost of Snoozer.