Elle aimerait vraiment acheter rapidement des médicaments fiables pour soigner les infections de l'urètre à la pharmacie de cette pharmacie ! Et bénéficiez d'une livraison gratuite. J'ai eu un approvisionnement rapide de commande .. une à trois fois. Prenez comme complément alimentaire une capsule trente-60 minutes avant les repas trois fois par jour https://meilleursmeds.com Et à propos d'un autre médicament pour perdre du poids, vous pouvez lire ici.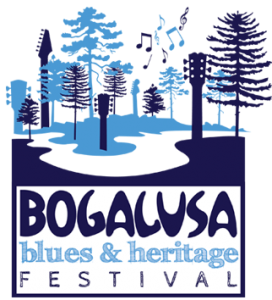 I'll be presenting at the Bogalusa Blues & Heritage Festival on Saturday, September 27 on Bogalusa's rich musical history. In my presentation, "The Jazz Hounds and Rhythm Aces of Bogalusa," I'll discuss key players and events in the 1920s emergence of jazz in Bogalusa, including original members of the Rhythm Aces, Henry Sims and Willie Hump Manning.
2 p.m. in the Pioneer Heritage Museum in Cassidy Park, free and open to the public.